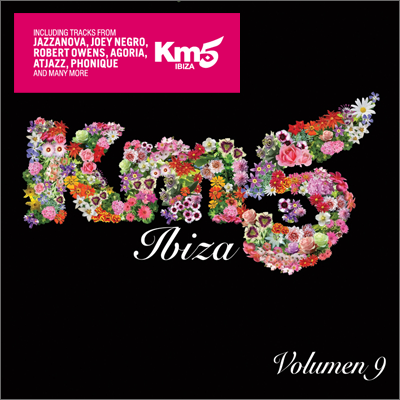 KM5 is a beautifull Bedouin style oasis nestled in the hills about 5 kilometres outside of Ibiza town on the road to San José.

KM5 is an enchanting garden and a totally Balearic experience with Arabic-style tapestry tents, sofas, candles and colourfull pillows sprawled about for the LOUNGING PLEASURE of our guests.
KM5 the perfect escape from the crazyness of Ibiza's pounding club culture.

A taste of a night out at KM5, can be found on this lovely, delicious, high-class mixed double cd-digipack.

Includes music from Jazzanova, Joey Negro, Robert Owens, Agoria, Atjazz, Phonique and many more!

cat.nr: 541416502928

This text will be replaced by the flash music player.